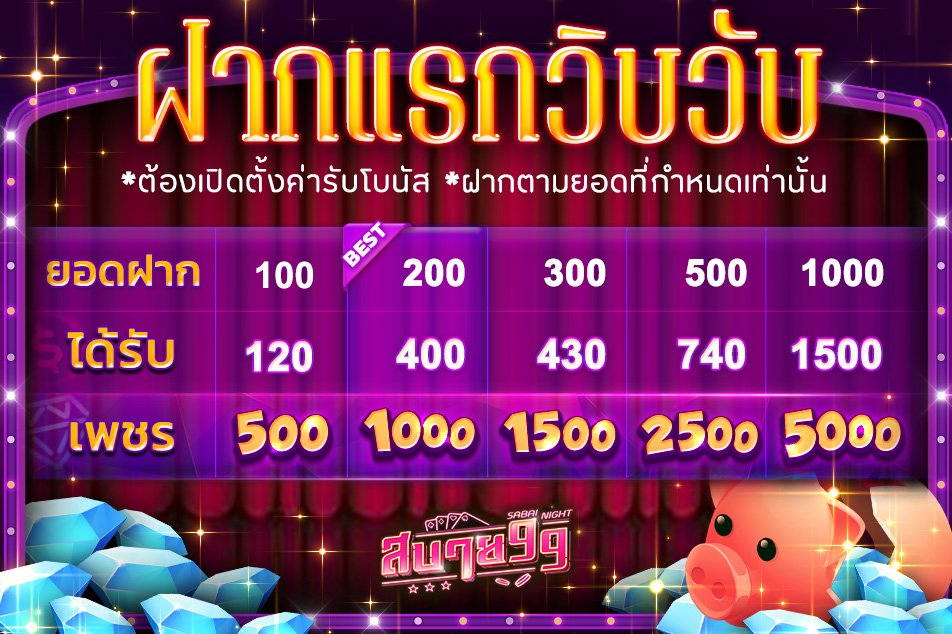 First Deposit WipWup
Conditions for receiving bonus
1. New members make their first deposit within specified time (48 hours)to get more diamonds that show on the schedule.
2. Members must deposit the specified amount only.
3. Members must open the bonus settings. For receiving bonus only.
4. This bonus can only be received once.
5. The diamond reward will go into the reward list.
6. Diamonds can be accumulated for changing rewards at the Diamond Shop.