Refer your friend
One of the bonuses that can make lots of money without spending your own money. Just refer a friend just once and wait to receive the referral fee for a long time. The more friends you invite and play with several times, The more you get bonuses.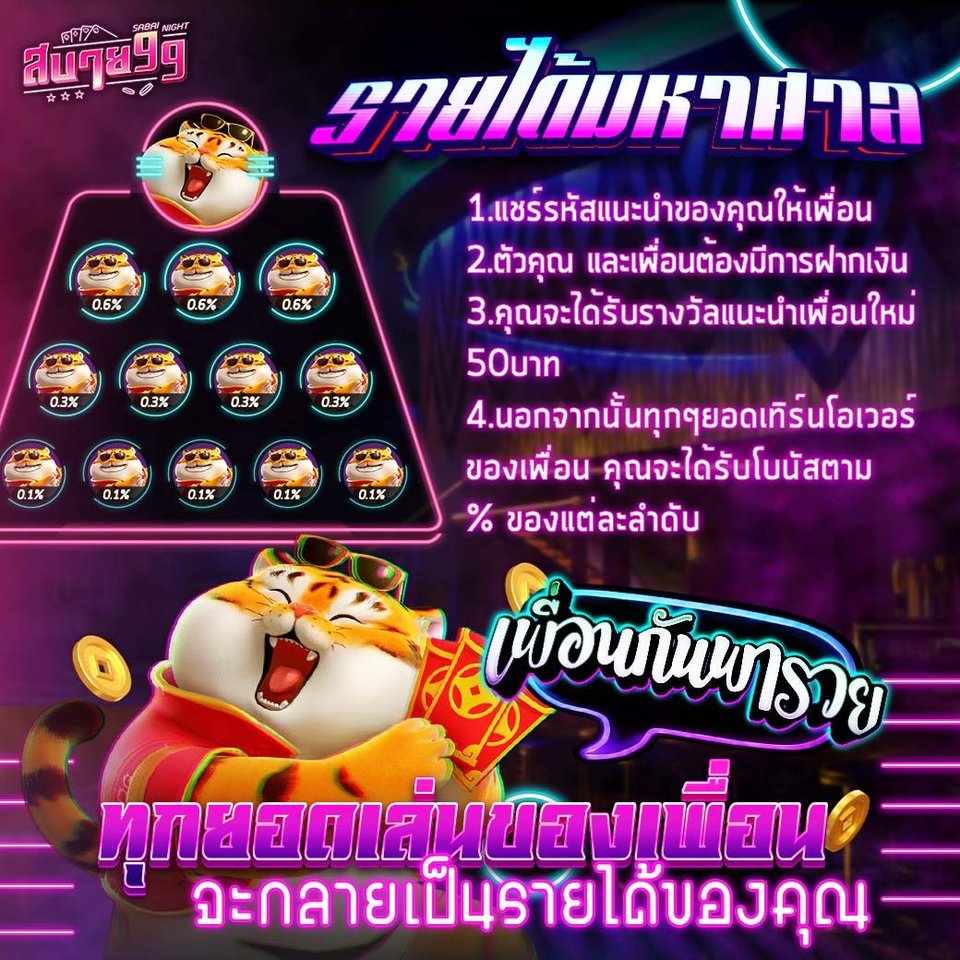 Conditions for receiving bonuses
New Friends
1. After inviting friends apply successfully.
2. Your friends must enter our referral code.
3. Your friends have to deposit 200 baht to receive a bonus of 100%
4. Referrals will receive 50 baht.
5. Make 2 times rewards, for unlimited withdrawal.
Old Friend
1. Your friend at level 20 or higher.
2. Friends must enter our referral code.
3. Referrals will get 5000 diamonds.
4. Bonus money will be paid on the next day.
Additional bonuses
Friends whom you invite to play, if they place a bet, for example, your friend bets 1000 baht (whether win or lose), they will receive a commission immediately. By referring to friends, there are all 3 levels. The commissions are as follows.

• Friend Level 1, commission 0.6%
• Friend Level 2, commission 0.3%
• Friend Level 3, commission 0.1%

The commission will be paid the next day, Make 2 times of balance,  for unlimited withdrawal.