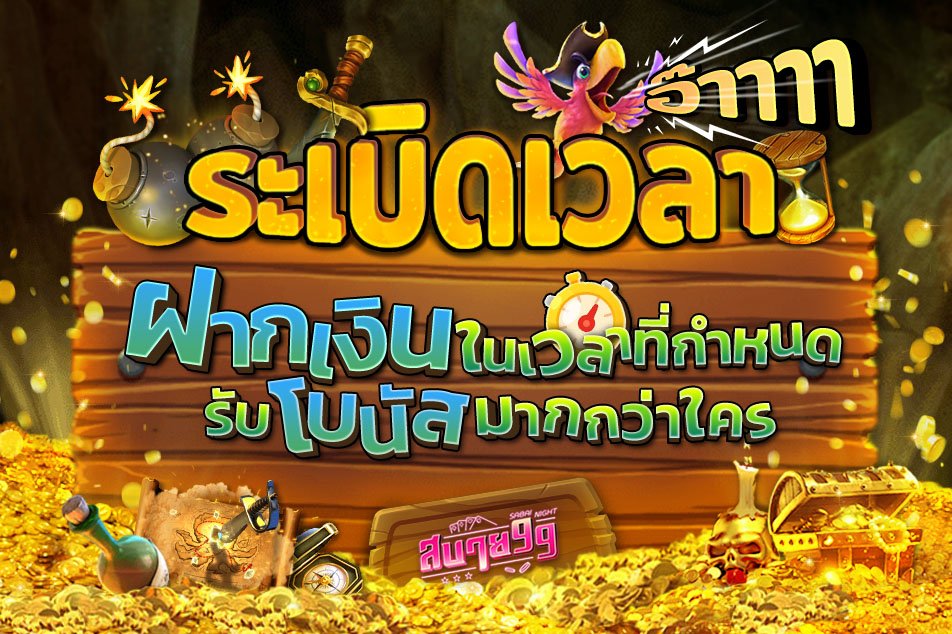 Time Bomb
Conditions for receiving bonuses
1. Gold promotion, Deposit during the specified period, will receive additional bonuses.
2. Members have to deposit at the minimum amount, only during the specified time.
3. Bonus settings must be set to "Get bonuses" in order to receive bonuses from this event.
4. During the member promotion period, each member can receive it only once.
5. The reward will be at "Award List"
6. When you click bonus button, The system will enter to free mode.
7. You will be able to claim bonuses, When you have less than 10 baht.
8. The prize must be equal to 2 times, to unlimited withdrawal.